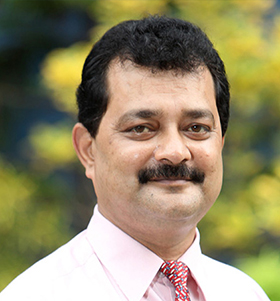 Dr Arup Mukherjee
Associate Professor & Head, Financial Management
Background
Dr. Arup Mukherjee is a qualified Cost & Management Accountant having a blend of corporate and academic experience of 27 years. He has worked with public sector units as well as private organizations. He has experience of working at various levels in the Finance departments of organizations engaged in metallurgical engineering, manufacturing and media. He also has more than 15 years of academic experience with classroom teaching assignments.
Professional Experience
His areas of interest are Cost & Management Accounting, Corporate Taxation and Financial Derivatives. He also has interest in social and public finance.
Achievements
He has published five research papers till date in national and international journals. Currently he is working on "Regulatory systems prevailing in the area of microfinance".