120 beneficiaries get vaccinated during XISS and AAXISS Vaccination Camp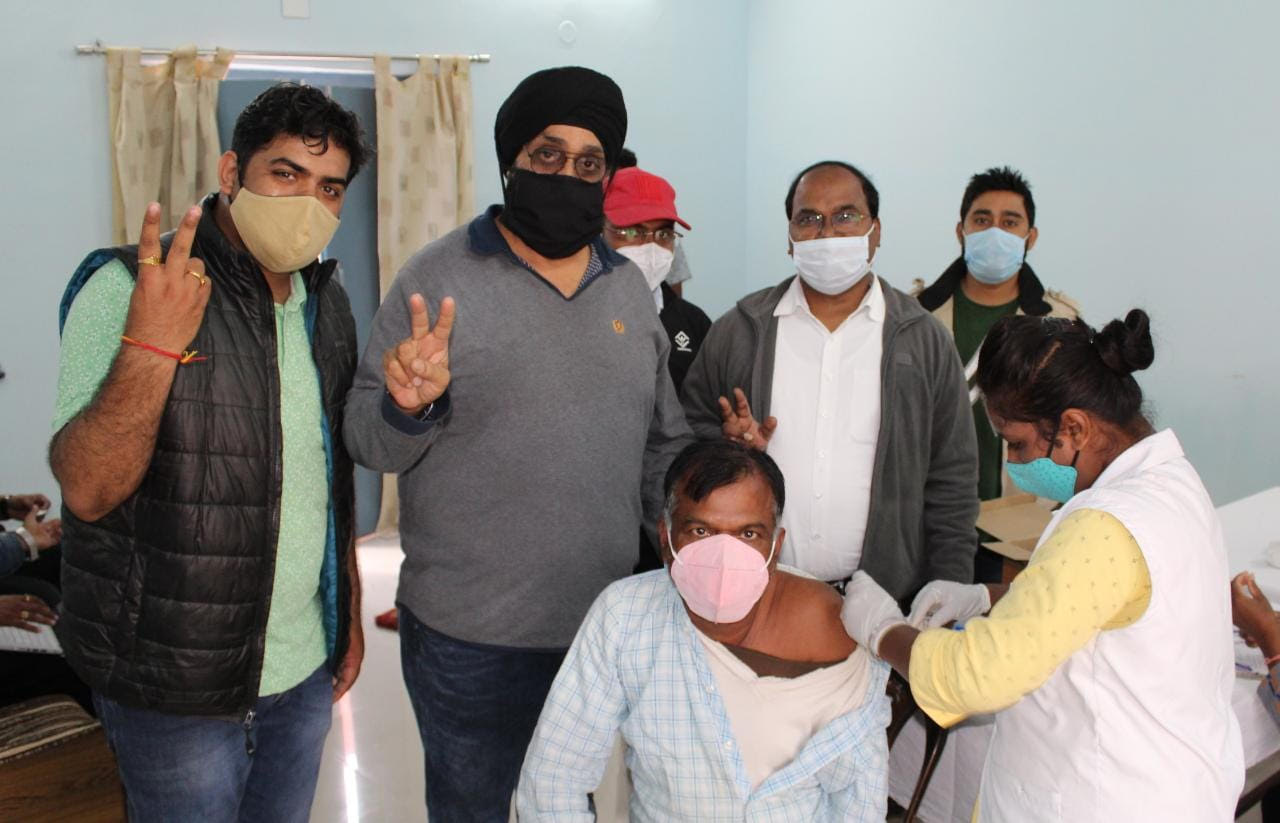 XISS, Alumni Association of XISS (AAXISS), Jesuit Alumni Ranchi Province (JARP) and Health Department, GoJ yet again organised a COVID-19 vaccination camp in the Institute. 120 beneficiaries including XISS Faculty and staff, AAXISS family, extended Jesuit Society, residents nearby XISS campus, students of XISS and family members were vaccinated during the camp. People of both age groups of 18-45 years and 45+ years received first and second doses as required of the Covishield and Covaxin vaccine.
The vaccination drive began with a solemn prayer by Dr Pradeep Kerketta, Assistant Director, XISS, who emphasised saying that XISS has always brought everyone together for a definite purpose, as this important vaccination drive. Representatives of AAXISS Mr Jasbir Singh Khurana (Vice-Chairman), Mr Alok Gupta (Secretary) Mr Himalay (Joint Secretary), Mr Srijan (Executive Member) and Mr. Danish Imam (Executive Member) were present during the successful conduction of the camp. The vaccination camp was also supported by the students' clubs of XISS including Rotaract Club of Social Revolution, Obscura, Embark, Aawaz and Prakriti.