Testimonials
---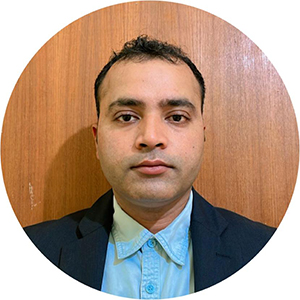 Mr. Amrit Kumar Jha
Exploration Manager Gemrock Company Ltd, Ethiopia
Batch-Sept 2017 - March 2018
Whenever I think about my alma mater, XISS comes to my mind, since it provided impetus to my career. The Training course on "Geoinformatics" added wings to my professional path. The academic journey here is very conducive what a student looks for.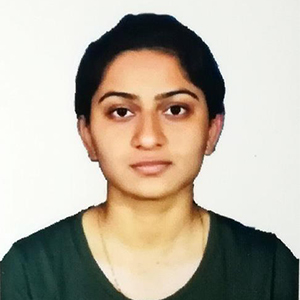 Ms. Ankita Priya
Jharkhand Space Applications Center, Ranchi
Batch -Sept 2020 - March 2021
This six months training in Geoinformatics helped me in enhancing my knowledge about the use of GIS & RS for better planning and smart work. The main focus of GIS faculty here is to give clear concepts which helps in building a strong base. Also the correct balance between theory & practical classes helps in making things clearer.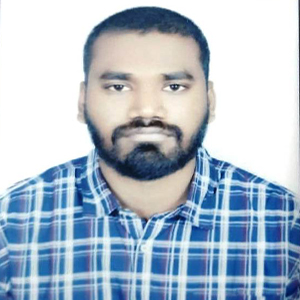 Mr. Nikhil Swapnil Ekka
Ceinsys Tech Limited, Nagpur
Batch -Sept 2021 - March 2022
GIS is a great course for today and for the coming Future. XISS is the right place for learning GIS, where the Teaching Faculty and the staffs are very good. All the necessary and the required topics were taught to us in XISS, which provided a good knowledge and helped us to make our Career in GIS. Everything about this Training in XISS is great.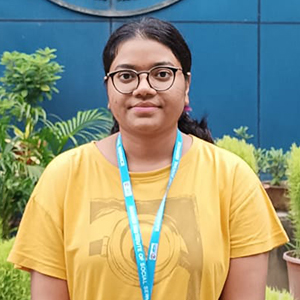 Ms. Manisha Baskey
Ridings Consulting Engineers India Limited, Noida
Batch -March 2022 - Sept 2022
I was very unclear about GIS as a subject when I first enrolled into it, but gradually understood the subject. The classes were very interactive whether it be theory or lab. Prakash sir, an excellent teacher, has a very fun and interesting way of making one understand. Sunil Sir, a splendid and patient teacher, always there to help and answer the doubts, always made sure we were practicing on the software rigorously. This short training was very helpful to me.

Lt. Col Adhish Dhyani
Batch : Aug 16 - Feb 17
XISS is the perfect place to start for those who are new to the field of GIS and RS. I started as a complete novice on the subject. The concepts and hands on experience on various GIS and RS softwares imparted during the course of training gave me an excellent launching base which I have been able to incorporate into my work flow.

Md. Azmal
ADCC Infotech, Nagpur
Batch : Aug 16 - Feb 17
Geoinformatics is one of the best courses nowadays and for near future. It is very interesting and the recruitment prospect is good. In my opinion, XISS is the best institute for Geoinformatics training course. There is a separate computer for each student and good environment in the class room for learning. And I got good campus placement here.

Mr. Ankit Bara
BIT, Mesra
Batch : Aug 16 - Feb 17
Before the course I was a bit confused, but we got the subject across by breaking everything down to simplified sections. Our faculties were very informative and practical. It was a good mixture of theoretical and practical training. I gained interest on GIS and RS and now am into M Tech in RS. I am happy I learned it from Prakash sir and Sunil sir.

Mr. Sanju Sinha
JSMDC, Ranchi
Batch : Aug 16 - Feb 17
I joined XISS for geoinformatics and my experience was really awesome. Well planned course and well planned delivery of subjects helped me in achieving good knowledge to full extent. Training was good and upto the market of our industry. Faculties are good having sound knowledge in their domains.

Md. Manowar Khurshid
Chartered Engineer, ACIArb, AMIE,
Batch : Aug 16 - Feb 17
Getting enrolled in the GIS and RS course was an impulsive decision that I took, however it paid me with rich dividend and empowered me with much needed knowledge. Thanks to Faculty members, Visiting Professors and Support staffs at XISS.

Ms. Apoorva Voller
ST. Xavier College, Ranchi
Batch : Aug 16 - Feb 17
The Geoinformatics Training at XISS proved to be of immense help to me. The syllabus is exhaustive yet compact and is rendered with great clarity delivered at the level of the understanding of the students. Faculty and instructors are good. The materials and books provided further enhance the understanding of the concepts discussed in the class. Learn GIS in a short time and explore it for a life time.

Ms. Gayatri Rani
BIT, Mesra
Batch : Aug16 - Feb 17
I liked all the GIS RS classes. The theory classes as well as the Lab practicals were very interesting. The practicals were conducted on all leading latest GIS & RS Softwares.

Ms. Pallavi Catherine Ekka
Jharkhand Space Applications Center,
Ranchi Jharkhand
The content taught was extremely informative and useful to know and learn. Lab works on Arc GIS and AutoCAD, seminars and field works were really knowledgeable and also full of fun. I would like to thank Mr P C Dash, Mr Sunil Pratap for sharing their knowledge. I recommend this training to all looking forward to learn GIS and Remote Sensing.

Mr. Aditya Kumar
Batch : Jan - July 16
I was in the first batch and I must say I am incredibly blessed to have trained from XISS. Faculty members are extremely knowledgeable. The best part is that it made me completely job ready and the faculty members try for arranging job interviews at the end of training. I learned a lot and the support from the faculty is a blessing for a lifetime.

Mrs. Rikki Verma
Batch : Jan - July 16
Considering the huge demand of GIS experts, in Ranchi XISS, RU and BIT are offering courses. Team XISS is doing their best to impart technical training on GIS and RS to all aspirants to enhance their problem solving skills. I was privileged to be a part of XISS training prog, especially doing a project on "Watershed Management using Geoinformatics" gave me good exposure and enthused me to be a GIS professional from a home maker.

Ms. Shruti Ida Kujur
ADCC Infotech, Nagpur
Batch : Aug 16 - Feb 17
I enjoyed each and every moment of my training. The classes were informative and interesting; discussions inspiring and lab practicals were helpful in executing the knowledge gained in the class. I thank Mr P C Dash and Mr Sunil Pratap for their efforts and recommend this training to all who are looking forward to learn about GIS and RS.

Ms. Durgeshwari Kumari
Batch : Jan - July 16
The objectives of the training are clear; all relevant details are covered in an organized and lucid manner. Subject materials were provided, sessions were interactive, discussions were application oriented and it covered each dimension in a time bound manner. I did my course under the able guidance of P C Dash and Sunil Pratap.