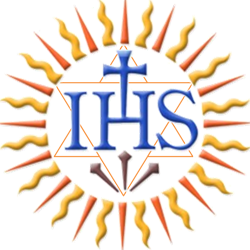 It was 500 years ago from now that a boy named Inigo was born in the Basque country of Northern Spain.Living in a small castle because of his noble birth, the boy grew up to be well educated, with fondness for clothes, beautiful ladies and the unflinching sounds of battle. He thought of himself as a great soldier, and he was indeed one. Although he thought himself to be great lover, it seems that God had different plans for Inigo of Loyola.
In 2020, the Covid-19 pandemic struck the entire world threatening the very existence of human lives, but these dark times helped to shine more, justifying the moral and ethics inculcated in each one of us. XISS took no time to understand the need of those severely affected from the pandemic, i.e. the downtrodden and migrants and took up a mammoth task of helping each one by joining hands with the District Administration in arranging shelter homes, distributing dry ration and helping senior citizens over toll-free helpline numbers.

XISS, in line with the Universal Apostolic Preferences (UAPs) of the Society of Jesus, has been working diligently towards the cause of standing with and for the society. In following this mandate seriously, XISS has begun awarding scholarships to the students nurturing the talent and recognising it as well.

XISS revisited to reconfirm its Vision and Mission statements, strategically inching towards it becoming a centre of academic excellence in the process of creating a sustainable society with peace, justice and reconciliation in the Eastern region.

The thought-provoking process was conducted in the august presence of the former Vice-Chairman, Governing Body (GB) XISS, Former Directors of XISS, Director XISS, Assistant Director, Faculty Members and Resource Persons. XISS is well known far and wide for its dynamic community of learned faculty and diverse students from across the nation. It primarily focuses on their educational goals simultaneously encouraging them in co-curricular activities while turning them into 'Professionals with a difference'. XISS is also actively involved in research, consultancy and development interventions for the society.

Diamond Jubilee year of XISS – 60 years of service to the nation – was remarkably celebrated amidst plethora of academic events and recreational activities strengthening the bond as XISS family. In its 60 years of existence, XISS has upheld the great task of imparting higher knowledge, critical thinking and academic rigour to prepare men and women, who serve and lead the society. Epitomizing wide, profound and solid learning, XISS has nurtured students to be fit in any arena of their life journey.

Today it has developed its own distinct identity to become one of the premier management schools of India in the fields of Human Resource Management, Rural Management, Information Technology, Finance and Marketing.

The Uniqueness of the professional education at XISS is that it promotes excellence in academic as well as in grassroots experience through rural camps & field works. This makes the students fit in any industry or organization at the local, national & international levels.

In 1978, it moved to its present site and over the years has grown in terms of both capacity as well as resources. From an extension center of St. Xavier's College, Ranchi, to becoming one of the India's most reputed educational institutions, the journey for XISS has all along been guided by the needs and aspirations of the region in which it operates. Education at XISS means sensitizing the students with appropriate values, attitudes and critical thinking tools that set them apart as 'Professionals with a Difference'. What started 66 years ago as a center of social service founded by the Society of Jesus, has today grown into a reputed business school.

Over the years many of them would take Francis Xavier as their patron because he, like Ignatius also became a Saint. Today one wonders, how many Indians have been educated at such prestigious institutions as Xavier's – Delhi, Mumbai, Kolkata, Jaipur, Patna, Ranchi, Hazaribagh, etc. It was as a continuation of the tradition of such hallowed education temples that . Initiated with a humble objective of training young men and women in Personnel Management, Industrial Relations and Rural Development & Social Welfare, XISS has trodden a long path of glory and success over the last 66 years.

ByIn 1973, the Institute was registered as a separate educational society under the Societies Registration Act, 1960. Since then in history it has been recognized as one of the most outstanding management schools in India.

While Jesuits were opening schools and colleges across Europe (hence nicknamed as the schoolmasters of Europe) Francis Xavier, a close friend of Ignatius came to Goa in 1542 and started many schools.

By this time he was known as Ignatius of Loyola who received from Pope Julius III, a decree proclaiming that he and his little group of nine followers would happen to be known as the "Society of jesus" in the year 1540 in Rome. A new religious order came into effect in the Catholic Church, one that would spread throughout the world and have profound effects on many lives.

Gradually by God's grace he was transformed and had set his steps on the rocky path that would lead him to Salamanca, Paris, Venice, Jerusalem and Rome.

Wounded in the battle of Pampalona in 1521 against the French, he resumed to his couch, enduring much pain and boredom. Primarily to be free from his present state that he took on to reading the lives of great saints like St. Dominic and St. Francis of Assisi and vowed to live a life like them.