Memories rekindled during XAAH Alumni meet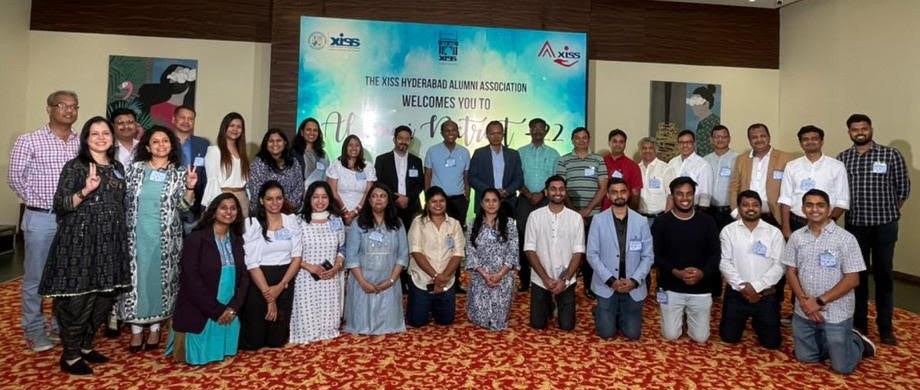 The XISS Alumni Association Hyderabad (XAAH) organised "ALUMNI RETREAT" on 27 August 2022 to reconnect with the Alumni and celebrate their success and various achievements. Alumni from all the batches who have been employed in a high impact position across industries were welcomed to this event.
The event was graced by Dr Joseph Marianus Kujur SJ, Director, XISS and Dr Amar Eron Tigga, Dean Academics, XISS. In his address, Dr Kujur stated that Alumni Connect Programmes are detrimental in maintaining the relationship between the Institute and the alumni base.
An ice-breaker session was organized for the alumni to get to know each other, which was followed by a welcome dance by some lovely kids, from the alumni families. XAAH Executive Team of E Venkat Ramnayya, President, Ravi Shankar B and S Eshwar, Vice Presidents, Aaron Dsouza, Treasurer, and Neha Verma, General Secretary were present at the alumni meet along with other members.
A total of 75 alumni, guests and families including kids attended the meet. The event was deemed to be a huge success in terms of boosting engagement with the institute's vast alumni-network.