Library

The Institute has a well stocked library with treasure of books. It has over 45000 volumes of books. Along with the books there are Journals, Encyclopedias, Almanacs and Magazines. The library subscribes to more than 150 periodicals. Moreover, XISS library is also equipped with e-library facilities. the library provides CAS (current Awareness Service) through Indexing Services and new Arrival List, both of which are computerized.
---
Auditorium
The Institute's air-conditioned auditorium is housed in its main building. It is well furnished with a seating capacity of 300 which is extensively used for hosting seminars, cultural and other functions.
---
IT Infrastructure
In this IT dominated era, the Institute has a state of the art Computer Lab and resource center. In the competitive and challenging corporate arena the institute's IT Lab hosts a range of latest software together with the LAN facility with over 90 terminals and the necessary hardware support to synchronize with the IT needs.
---
Wireless Facility
The wi-fi enabled campus sets the tune for 24 X 7 global connectivity which helps students in their college assignments & research projects.
---
Conference Rooms & Class Rooms
The Institute has a number of state-of- the-art conference rooms. the classrooms are multimedia aided and are designed to facilitate effective interaction.
---
Playground
The Institute has its own playground and basketball court which the students use extensively to let off the strain of a very demanding student life at XISS. Sports provide a break from the rigour of intensive study and help the students to be in good shape.
---
Hostel, Guest House & Canteen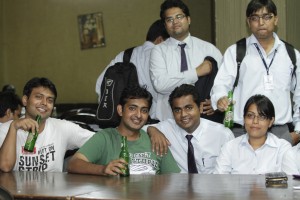 The Institute has well-furnished Hostels for boys and girls and Faculty Quarters in a separate campus of its own which is at a walking distance from the main premises. The Institute also has a Guest house, which can accommodate 30 participants for various Management Development Programmes and two separate canteens for students and MDP trainees.