Redefining Education System through New Education Policy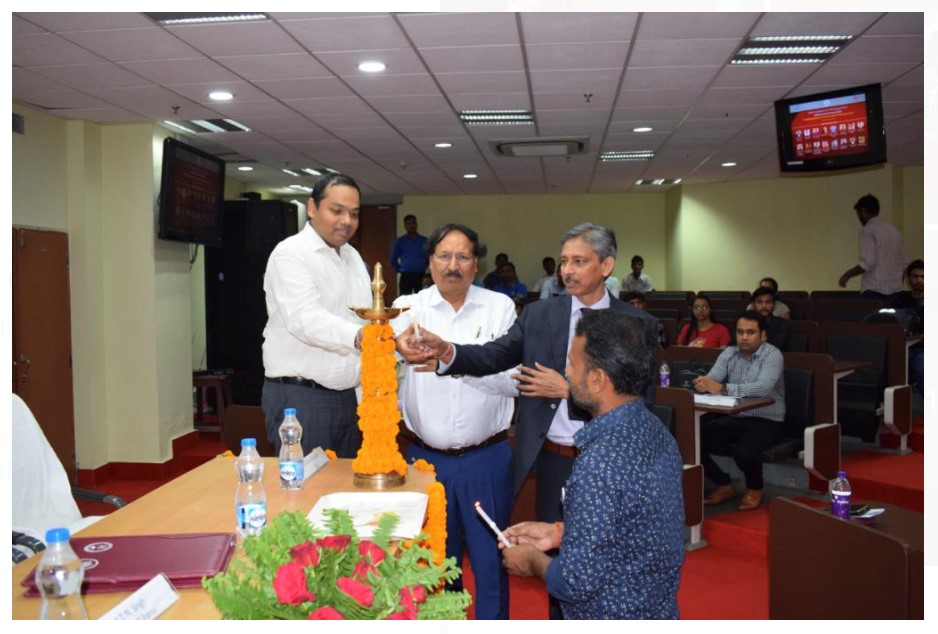 A workshop on 'Redefining Education System through New Education Policy' held at IIT Patna on June 18, 2022, deliberated on the three main aspects of the new policy.
What is new in the NEP 2020?
Challenges in Industry-Academia Collaboration and
Strategies of Talent Acquisition.
The inaugural session was addressed by the Chief Guest, Shri Ashish Kumar Srivastava, Guest of Honour, Shri Vaibhav Choudhary, IAS, Director, Department of Science and Technology, and Dr TN Singh, Director, IIT Patna. Dr Ramakant Agrawal, Professor, PGDM - Human Resource Management, Xavier Institute of Social Service (XISS), Ranchi attended the workshop.
The speakers articulated their take on the importance of the New Education Policy (NEP) in transforming the education system in India in general and its emphasis on creation of marketable talents through greater Industry-Academia Collaboration in particular.
The discussion centred around how to establish closer collaboration between industry and higher education institutions to drive innovation and research. During the discussion on the history of the collaboration and what can be done going forward, following existing system for collaboration were recalled:
Courses offered on Sandwich Pattern
SIP to students and faculty
Organising Industrial Visits
Inviting Experts from Industry for Extension Lectures
Providing Consultancy to Industry
To strengthen the collaboration between the Industry and Academia, the AICTE has already taken some pathbreaking initiatives. Some of them are as follows:
Involvement of Industry Experts in the design of Curriculum based on Outcome Based Education, Graduate Attributes (Washington Accord) and Bloom's Taxonomy of Educational Objectives
Validation of Existing Courses through Industry Experts by having them in the Board of Studies
Internship Availability (through AICTE Internship Portal)
Education Technology Solutions in pedagogy through National Education Alliance for Technology (NEAT) in PPP mode by roping in Education Technology companies (Ed Tech)
Apprenticeship through National Apprenticeship Training Scheme (NATS)
Institution's Innovation Council: To encourage an ecosystem of innovation and startup
Atal Ranking of Institutions on Innovation Achievement (ARIIA) to create a culture of research, incubation and startups
Idea Development, Evaluation and Application (IDEA): Industry Participation for Labs for experiential Learning
The Conference was a great success in highlighting the importance of industry-academia collaboration.