XISS Faculty attends Institutional-cum-Faculty Development Programme (ICFDP) at XIMU, Bhubaneshwar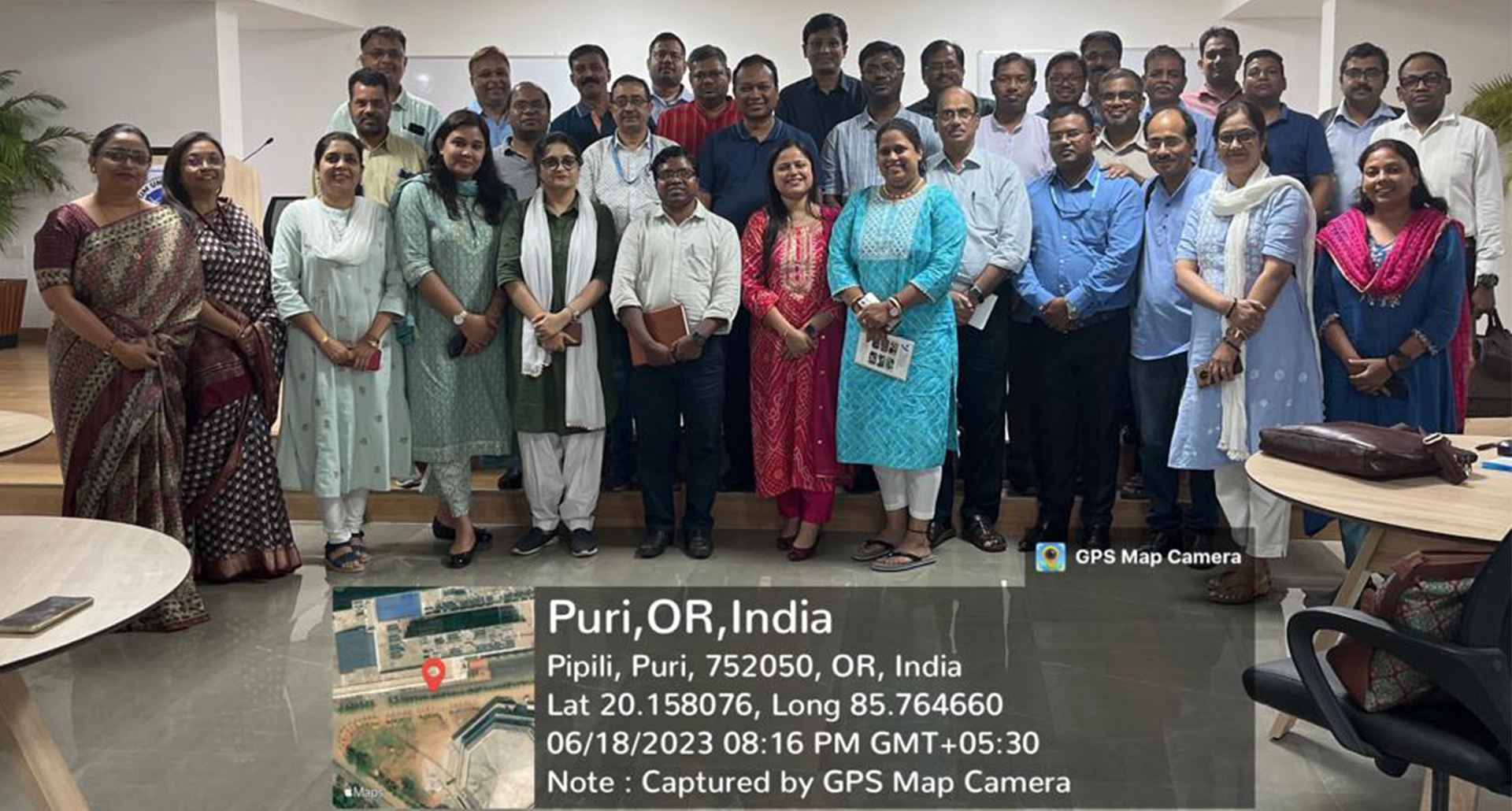 XISS Faculty attended an Institutional-cum-Faculty Development Programme (ICFDP) at Xavier Institute of Management (XIMU), Bhubaneswar from 16-20 June 2023.
During the inaugural session, Dr Joseph Marianus Kujur SJ, Director laid out the objectives and expected benefits of the programme, which emphasized developing a blueprint for implementation of the National Education Policy (NEP) 2020 in XISS. He further discussed the institutional and personal growth toward the consolidation and expansion of the Institution. His focus areas during the address were the enhancement of knowledge and skills, motivation, analyzing the needs of the Institute at present and in the future, and clarity about concise learning objectives and outcomes.
Further in the day, Dr Amar E. Tigga, Dean Academics urged everyone to be competent enough to bring change in the nation in which 'transforming human beings' is important. He also emphasized learning by doing.
Session 1 of the day focused on the National Assessment and Accreditation Council (NAAC) Accreditation Process where Dr Andrew Dutta, Dean, XIMU shared about System-Process-Procedure, Multiple Schools of Academics, and Review of Self-Study-Report (SSR) of many institutions. He further discussed examinations and their features such as centralized examination, preparation of question banks, answer keys, etc. He emphasized on delegation of responsibilities, a combination of teaching and non-teaching, and multiple heads each dealing with one section.
Session 2 focused on admission where Fr Antony Uveri, Vice Chancellor, XIMU, and Dr Bikram Kumar Bahinipati, In-charge, Admissions, XIMU discussed the insights. It included entrance examinations, the importance of past academic records, relevant work experience, reservation systems, transparent, eligibility and selection process for admission, and scholarship for meritorious students.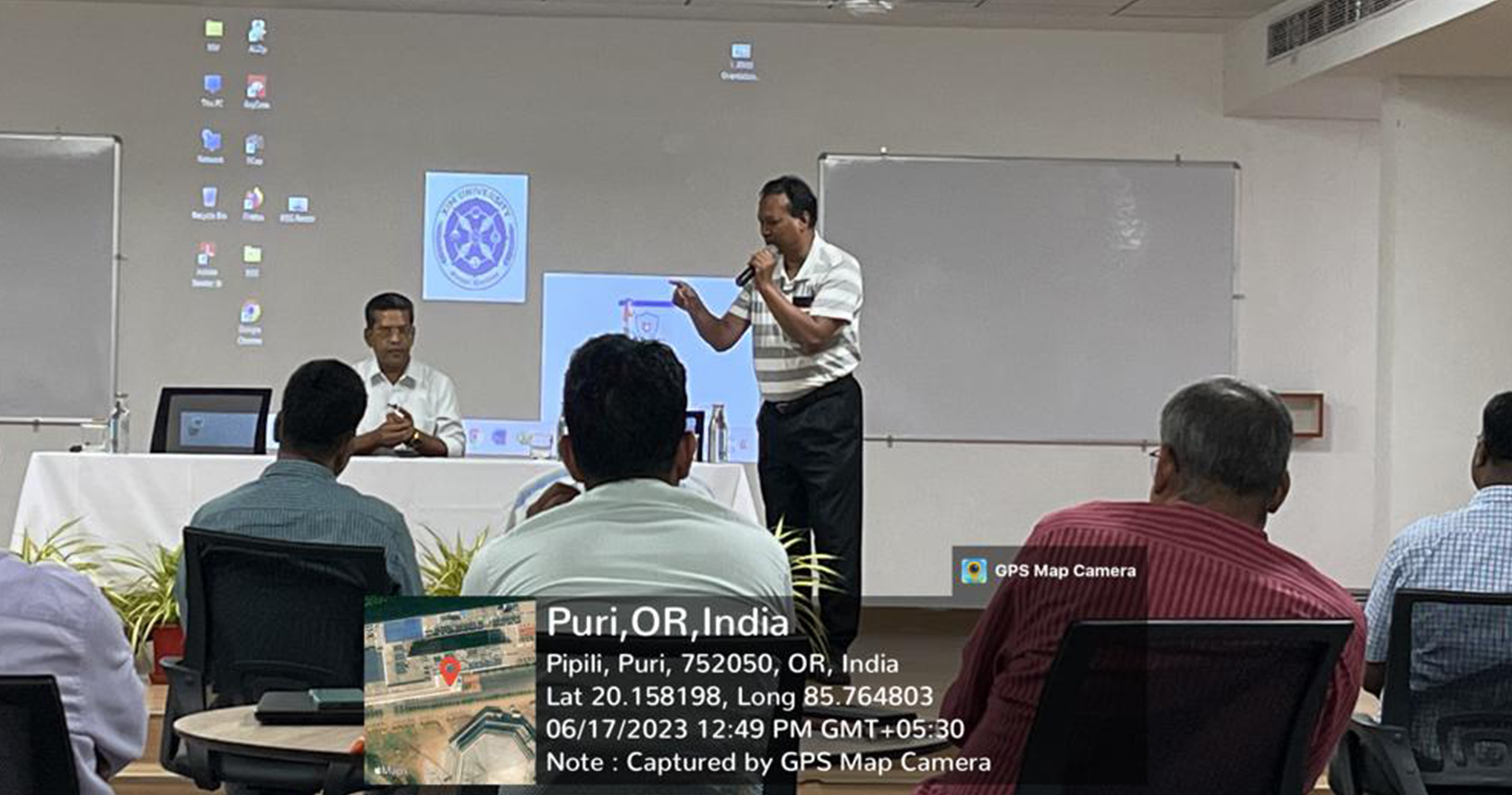 Session 3 began with a Programme-wise Review of the Proposed Schools of the new XISS University. Each programme gave presentations on their idea of the XISS University as a multi-disciplinary Institution, in the light of the NEP-2020.
On Day 2, during Sessions 4 & 5, Prof S. P. Pani discussed in detail the New Education Policy 2020. Dr Pani highlighted the aim of NEP and that is to not change the basic personality of a student. He emphasized on the relevance of Artificial Intelligence, Data Science, Life Style, International Exposure, Fast changing Skill etc. He stated that Science, Technology, Engineering, and Math (STEM) is the guiding factor and Higher Education Information System (HEIs) must develop into Multidisciplinary Education and Research University (MERU). Discussing further on the quality of teachers, he mentioned that teachers need to facilitate the process of education and learn new skills frequently. Quality research publication needs more attention than quantity of publication. Other topics he discussed during the session were on policy & infrastructure of the institution, curriculum compliance with frequent revision with care on pedagogy, learning outcomes, parameter of evaluation, collaboration with universities Nationally and Internationally, counseling (Mentor & Mentee) record, and usage of library resources.
Session 6 primarily focused on programme-wise presentation by Faculty on NEP where each program's key highlights and implementation strategies were discussed.